Welcome to The Law Office of Joseph A. Rutigliano, L.L.C.'s article page. We have prepared the following general legal interest articles in an effort to assist our readers in the understanding of common legal topics.

Additional articles will be posted periodically and we hope that you will return often to read these articles. We invite our readers to CONTACT US at [email protected] to leave feedback regarding any existing articles and/or to request we publish an article on a topic that has not been covered.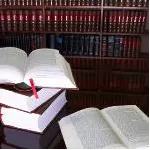 The information provided on this page is not legal advice, nor is it conveyed in the course of an attorney-client relationship.